The Roxy Theatre presents
Abandoned Pools


with

8MM

/

Soundcannon

/

The Blank Faces

/

2nd Wheel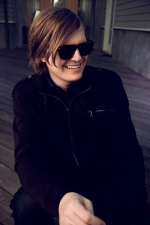 Saturday, Sep 15, 2012 7:30 PM PDT
Roxy Theatre, West Hollywood, CA

We're sorry, there are no tickets currently available through TicketWeb.
INFO ON ABANDONED POOLS:
Sublime Currency, the long-awaited third album from Abandoned Pools, is the culmination of an eleven-year journey. In many ways, the album tells a new chapter in the narrative of Tommy Walter, the songwriter and musician behind the band. Tommy, who is from Westlake Village, CA, began the project in the early '00s, initiating his own visionary project after leaving the band The Eels. 

In the beginning, Abandoned Pools was entirely a solo endeavor. Their 2001 debut, Humanistic, crafted alone in Tommy's apartment, is a focused collection of tracks that conveyed bittersweet sentiments about suburban life in America. Its successor, 2005's Armed to the Teeth, shifted away from Tommy's solitary venture, constructed with the aid of a band. That disc reveals a songwriter grappling with confusion and darkness. Now, on Sublime Currency, Tommy has answered his own questions, finding solace in his faith and recent marriage. 

"This record is more of a joyful record," Tommy says. "I'm a happier person after I've gone through this process. I reached a low point in my life and I think my music now reveals how I overcame that. This record is about feeling like I discovered something that's important to me."

The album, written and recorded during 2010 and 2011, took shape organically, a thoughtful response to Tommy's current life view. The recordings took place in several Southern California locations, Castle View Studio, The Bombshelter and Tommy's own LQP Studios, all with Tommy at the production helm. And ultimately, like Abandoned Pools' debut, Sublime Currency is a unified, cohesive vision from a focused musician. Even all the instruments on the album, with the exception of the drums, were played by the multi-instrumentalist. 

"I went back to my core of writing on my own and recording on my own because it keeps the project focused," he explains. "I had a lot of range on the first album and I wanted to keep that going here, this range of styles. The songs come from a long span of time, but I feel like they're all appropriate to now." 


INFO ON 8MM
8MM, likened to the glamorous, neo-noir love-child of David Lynch, Portishead and Aimee Mann, was founded by producer Sean Beavan (NIN, Marilyn Manson, The Presets, Slayer, No Doubt, etc..) and his wife & femme fatale Juliette. Their songs have been featured in film and television in Grey's Anatomy, Nip/Tuck, One Tree Hill, Mr & Mrs. Smith, Pretty LIttle Liars and many more.
This September they launch their latest full length record, "Between The Devil and Two Black Hearts" which is heavily influenced by the desert heat of the Southwest and the excitement & swagger their live performances they have become known for on the Sunset Strip.


Processing your request, please wait....